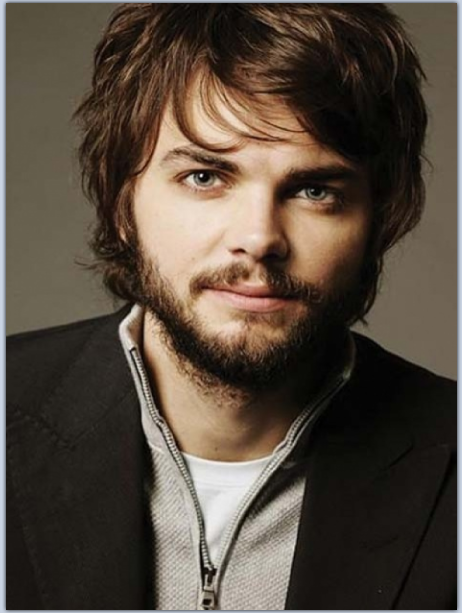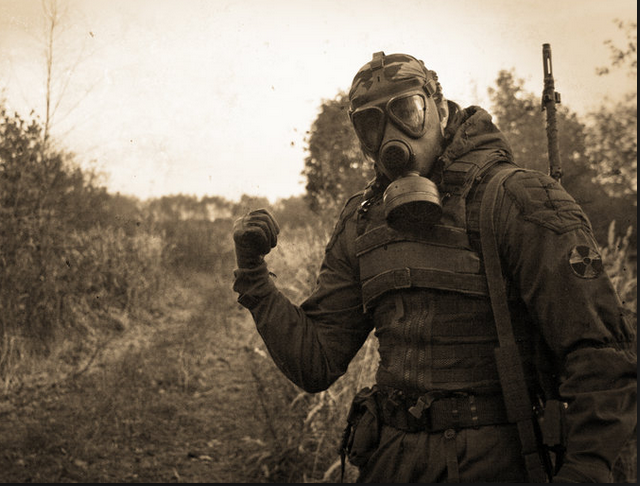 Alignment
True-Neutral
Evil<████████ | ████████>Good
Sanity
Fucking Batty<███████|██████|██████>Crystal Clear​
"You have been given another chance. Don't fuck it up..."
General Information
Name: Dustin Pavlenco
Aliases: Duatin, Dusty, Pork-Chop Sandwich Man, The Dusted Man, Chops
Faction: Loner
Rank: Expert- He's seen the best and the worst out of the Zone.
Age: 24
Place of BirthBucharest, Romania
Status: Alive- Mentally Stable
Known Languages: Romanian, Ukrainian, English
Mental Illnesses: N/A
Physica Disabilities: N/A
Sexual Orientation: Heterosexual
Occupation: Stalker
Former Occupations: Romanian National Guard Sergeant
Motto: Only a wise man can learn something from one who knows nothing.
Physical Traits
Weight: 142 lbs
Height: 5'10"
Hair Color Brown
Eye Color Green
Demeanor: Reflective, attempts to install humor in uncomfortable situations.
Biography
(Sorry in advance if you find this to be shit.)
In July of 1988, Dustin was born to an upper-middle class house in Bucharest, Romania. His mother being in her later teens at his birth, He spent his early life being raised in a co-op of his grandparents and Mother while taking the given name of the English man that left him to be a bastard. As a child, he went to school like most of his peers and rode through it with ease. He was never the one to make an effort to stand out. Rather, he made himself to be laid back and uncaring of most things. One would say he was a "Normal Kid".
As a teenager, Dustin flew through his junior high days with not a care in the world. He was seen as witty and outgoing by those around him up until the the sudden death of his mother early into his ninth-grade year. The case was written off as Drug-related violence and after a cheap bust, was closed. Devastated, Dustin fell into a state of depression that caused his personality to collapse. After this, he mainly kept to his studies, having switched to the military High school of Breaza. His grades excelled through the next few years, even if his interest was starting to fall behind in the social world. By his Junior year he had very few friends and kept away from most cliches, though he was very adept in his military discipline and his specialization in combat engineering. By his graduation, he was already signed on as a Soldat of the Romanian Land Forces.
At the age of eighteen, Dustin was deployed into NATO's joint operations. There, he spent a year of taking patrols and doing other support roles in the heated area outside of Baghdad. It didn't take a long time of getting shot at and having to kick in doors that Dustin realized that having an Engineering specialization didn't mean he was "Special" in any way. Regardless, with only a few close-calls, he worked his way in and out of Deployments until the Romanian withdraw from Iraq in 2009 where he found himself at the rank of Sergeant with his own group of Six subordinates. 
With Romania only sending light support in the current conflicts Sergeant Pavlenco found himself back in Bucharest, serving as a guard at the Command HQ of the RLF. In the city, he got himself a cozy little apartment where he thought he would spend a good portion of his life until he decided to buy his own home. To his surprise, all plans changed when he met a young woman at a bus station a few blocks from his Apartment. In rather Broken Romanian, the woman introduced herself as Jelana Vidakovik. In half decent English, the two hit it off rather well. After a few months of knowing eachother, Dustin had Jelana move in. Over time, Dustin had developed a dependency of seeing his new friend every evening that he got home from Duty. While he took it as a romantic interest, the two would live together in a platonic relationship for the next two years. One year, at a New Years party, A slavik friend of Dustin took the time to explain to Jelana and Dustin how he had made his riches in "The Zone", a quarantine area of northern Ukraine. After a few days of debating, Dustin agreed to go AWOL from duty and go with Jelana to "The zone", setting out on the biggest mistake of their lives.
Relationships
Key: Love / Bretheren / Friend / Acquaintance / Neutral / Dislike / Hate / 
Jelana- Old friend of mine. Havn't seen her in a while. Hope she isn't dead.
[Deceased] 'Zero' 
- The best friend I could ask for.. He gave his life to make sure we made it out of that tunnel. 
I will never forget him, nor will I lose another of my own.
'Combo'- A very good man and a close friend. I trust him with my life.
Niko- Crazy bastard with about 97% of his body weight consisting of Sarcasm. One of my best friends.
Launcel- Another great new friend. Very dependable, I 
can tell.
Marz Matazz- We have lost a lot of our brothers, but I will not lose her.
Trinity- The newest addition to the Family. Like the rest, I will protect her to the end.
Gracie and Alison- Freedomers.. Always a welcome sight. These two seem nice enough.
'Sparrow'- I'm not gonna' lie, I enjoyed doing that little hunt for her. I'd consider more work, if she has it.
To-Do list
-Get established [Completed]
-Don't die.
-Find out about Jelana
-Make enough money to move to America.
-Kill a Bloodsucker. [Completed]
-Get a painting kit. [Completed]
-Help out the Loners as best as I can.