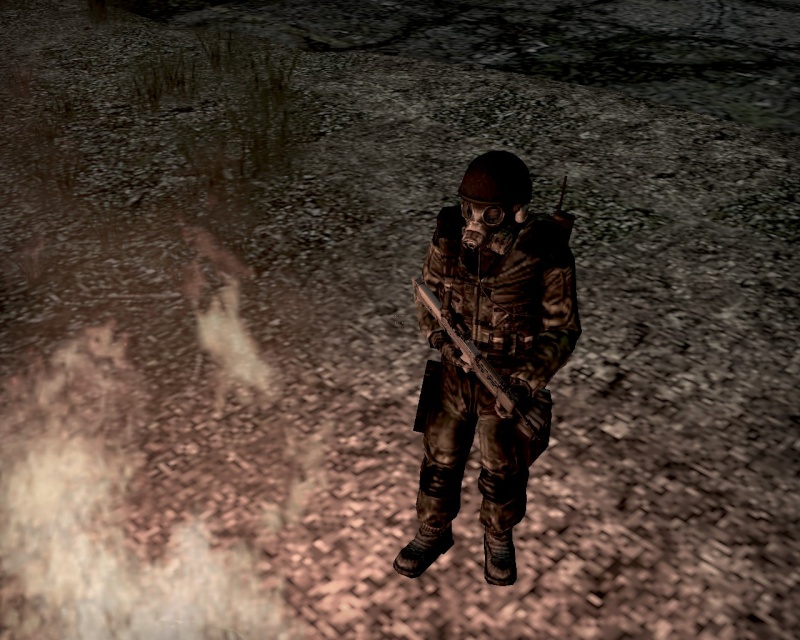 Alignment
[?]
Evil<████████|████████>Good
He seems good on the outside... but what is he thinking about in his twisted mind?
Sanity
Mental Patient<███████|██████|██████>Clear Mind
"I've seen things nobody should see, but I repress them. I worry one day, they will burst from the corners of my mind and haunt me."
General Information
Name: Yuri 'Clubs' Makarovich
Faction: Freedom
Age: 25
Height: 6'4
Overall Disposition: Sarcastic, Serious when needed
Hair Color: Light Brown
Eye Color: Grey
Vision: 20/20
Status: Alive
Mental Illnesses: Repressed dark memories
Physical Disabilities: N/A
Hobbies: Exploring the Zone, hanging around Loner Town.
S.T.A.L.K.E.R Information
Aliases: 'Clubs'
S.T.A.L.K.E.R Rank: Veteran
Prior Jobs: Loner
Current Jobs: Freedomer
Base of Operations: Freedom Base
Motto: "Sure..."
Relationships- More will be added as he meets more people
Key: Waifu/Love/Bretheren / Friend / Acquaintance / Neutral / Dislike / Hate / Nemesis
Petya Bruski- Petya is a wonderful woman, and she's been through a lot.
Alison Washington- While Alison has been in Freedom longer, we have the same amount of Zone experience. Still, I can't help but look up to her.
Kotch
-CONFORMIST, enjoys wearing pants.